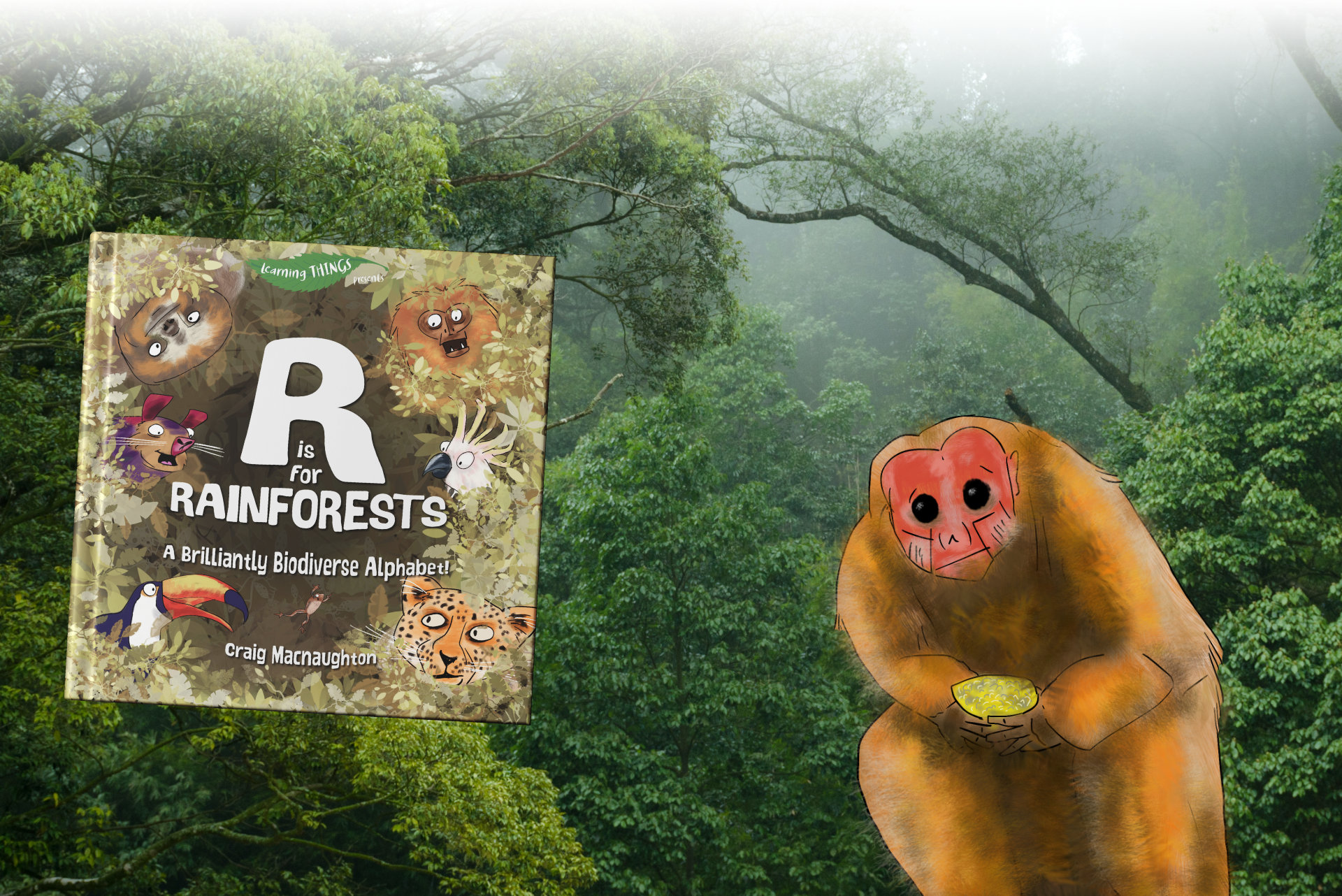 R is for Rainforests:
A Brilliantly Biodiverse Alphabet!
written and illustrated by Craig Macnaughton
Learning THINGS #4 | June 2022 | 32 pages | 8.5 x 8.5 | 2-6 years
From Amazon River Dolphin to Zodiac Moth, get to know some spectacularly special species! Hold on to your alphabet as we travel through these excellent ecosystems! Kids of all ages will love discovering the ABCs of these jam-packed jungles.