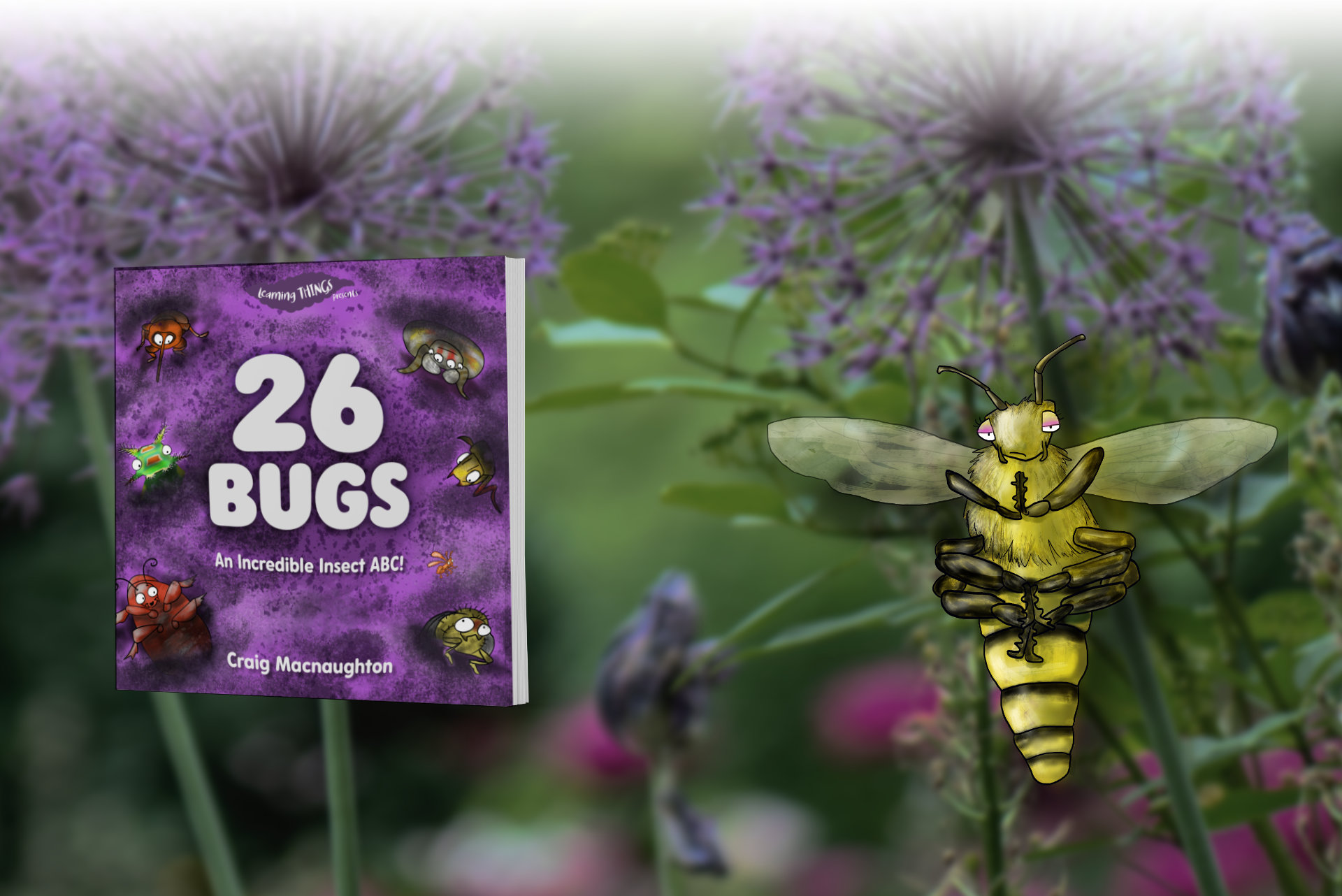 26 Bugs:
An Incredible Insect ABC!
written and illustrated by Craig Macnaughton
Learning THINGS #3 | November 2021 | 32 pages | 8.5 x 8.5 | 2-6 years
From Atlas Moth to Zorapteran, look under rocks and high up in the trees for squirmy, six-legged squishies! Picture book maker Craig Macnaughton takes you from the dirt to the trees to learn your ABCs with a sparkling collection of beautiful beetles, charming caterpillars and marvellous moths. The delightful illustrations and secular particulars are guaranteed to make kids of all ages more curious about the amazing world of insects!
"My nephew loved learning about some really weird bugs he'd never heard of before. Great gift for the little scientists in your family. The clever rhyme makes it easy to read over and over." - Gabriel, Goodreads Review
"This book is great! There are so many neat facts that make you guffaw, squirm, and smile. My son really enjoyed reading it." - Jeremiah, Goodreads Review