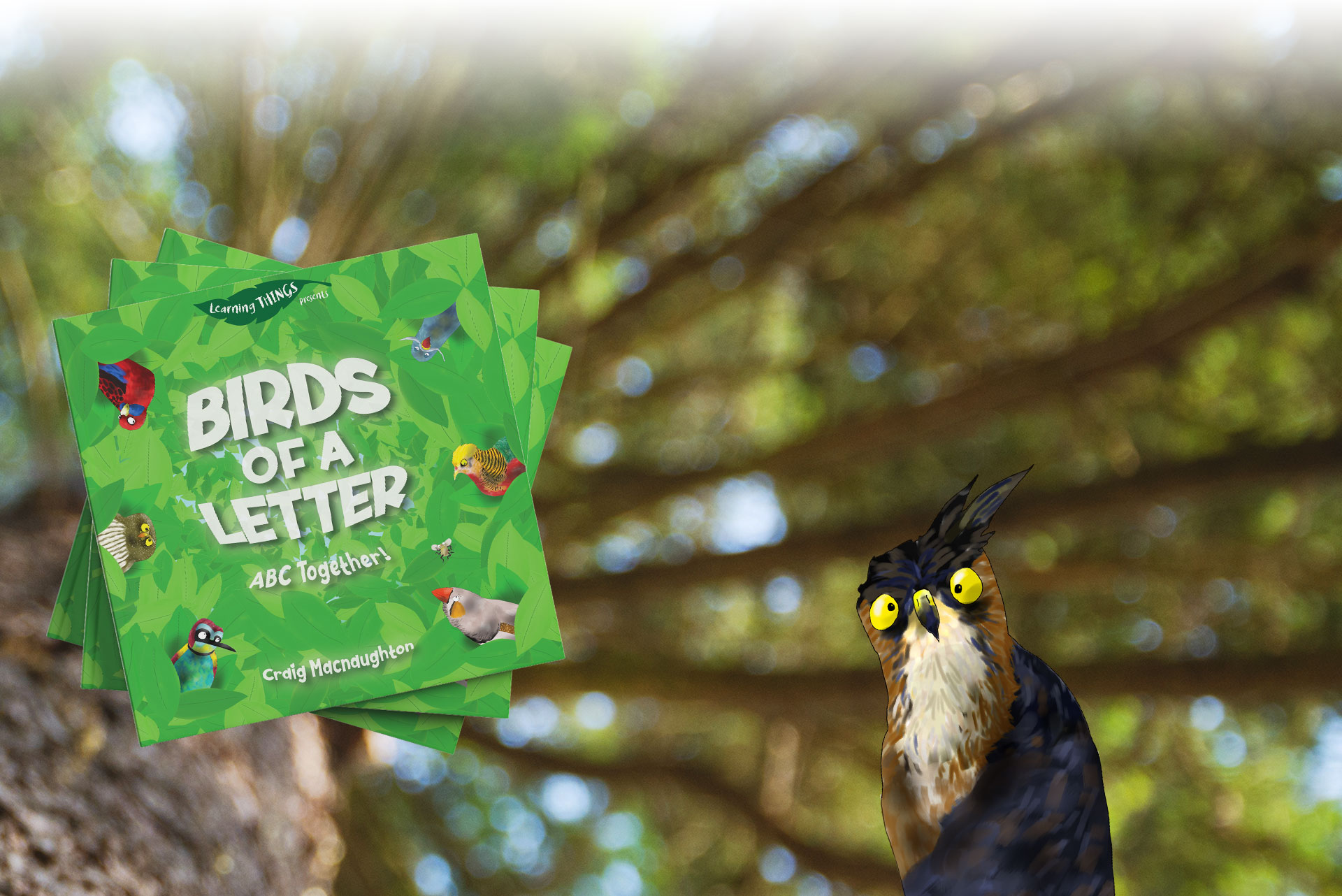 Birds of a Letter:
ABC Together!
written and illustrated by Craig Macnaughton
Learning THINGS #2 | June 2020 | 32 pages | 8.5 x 8.5 | 2-6 years
From Avocet to Zebra Finch, fly the friendly skies with some fabulous feathered friends! Author/illustrator Craig Macnaughton takes you up into the trees, to the oceanside and deep into rainforest to practice your A-B-C's with an amazing aviary of beautiful birds. The lively illustrations and terrific trivia are a fantastic introduction into the incredible world of birds.
"My son's response after reading this book is "I super mega love it!"" - Sara F., Goodreads Review
"It would be great for a young aspiring birder, as well as for the young children who would love to gaze at the vibrant illustrations. A fun read aloud!" - Laurie, Goodreads Review