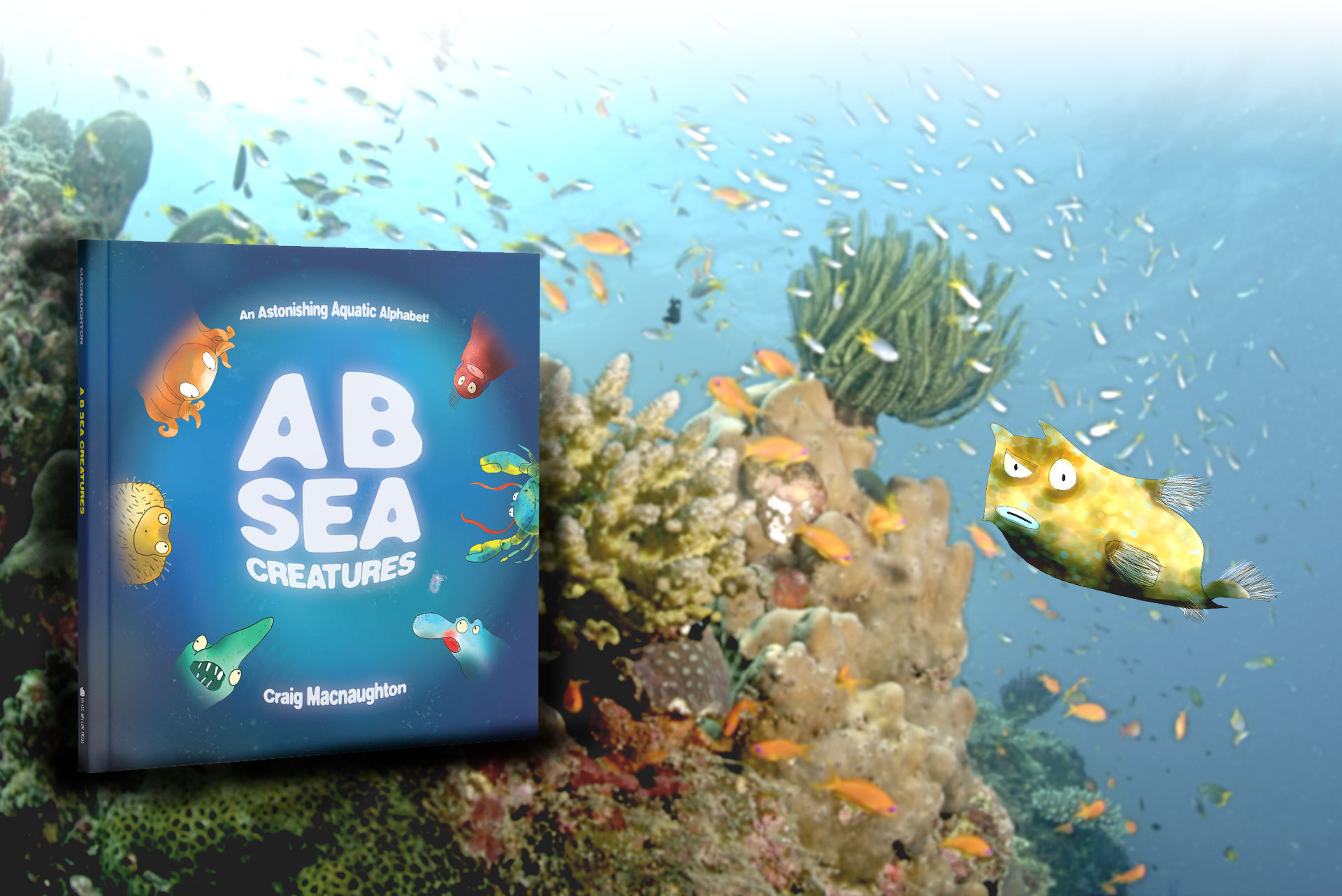 A B Sea Creatures:
An Astonishing Aquatic Alphabet!
written and illustrated by Craig Macnaughton
Learning THINGS #1 | October 2019 | 32 pages | 8.5 x 8.5 | 2-6 years
From Anglerfish to Zebra Lionfish, say hello to the most diverse delights in the deep blue sea! Picture book author/illustrator Craig Macnaughton takes you deep under the ocean to your learn your ABC's with a colourful collection of fascinating fish, impossible invertebrates and marvellous mammals. The playful illustrations and fun factoids are guaranteed to start more than a few bedtime conversations.
"In this stellar start to a new alphabet series, Mr. Macnaughton blows it out of the water! It almost seems he sought to find the most interesting and colorful fish to use, so that even the parents might learn something new!" - Children's Book Roundup
"Wow, the images in this book are breathtaking, the kids and I have literally looked at this five times in a row!" - Conscious Mama Blog (Family Book Reviews)
"Photosythesizy is just one of the many fun descriptions." - Nicole S. (Amazon Reviewer)